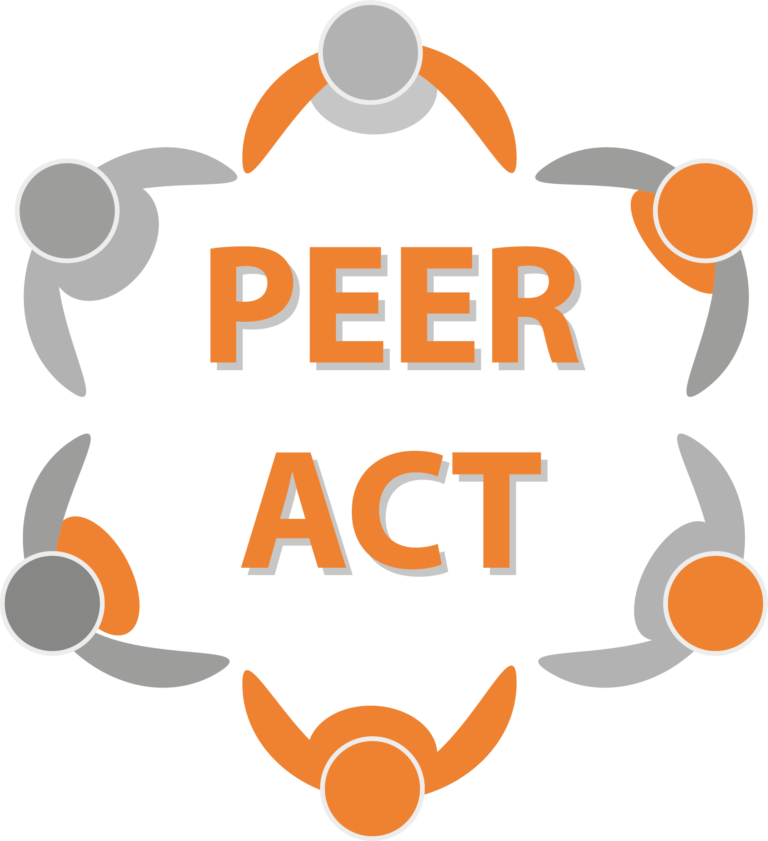 PeerAct is a two-year-long international project financed by Erasmus+. It involves eight partners located across seven European countries.
Discrimination and intolerance remain key challenges that the European Union wants to address. PeerAct was developed as a peer-to-peer solution to contribute to building peaceful societies and tackling all forms of discrimination, intolerance, and inequality wherever it lies. How? By involving youngsters and communities from different backgrounds and countries in the "A world of difference" (AWOD) training programme that is widely known worldwide for its effectiveness in fostering non-discrimination, tolerance, solidarity, and equality. The project also aspires to create synergies between the formal and the non-formal education systems. 
During the project, 1300 young people across various communities in six countries will be equipped with the necessary social and civic competences that will make them reflect on and embrace the values of non-discrimination, tolerance, solidarity, and equality. 
Additionally, 70 young people will acquire the competences and certification needed to facilitate the process that leads to these acquisitions and to develop a framework for cooperation. They will be trained online by two certified trainers. This will allow the non-formal learning process to be included in the European formal learning system as a complementary means to facilitate the acquisition of these competencies in schools.
This report from the project PeerAct provides the results from...
Read More
Volunteers Centre Skopje is looking for 8 participants (16-23 years...
Read More
Diversity & anti-discrimination was the main topic of the "PeerAct"...
Read More
The project partners
EPTO - Belgium (applicant organisation), Ofensiva Tinerilor (Romania), Youth On The Move (Romania), Par (Portugal), Humanitas (Slovenia), Volonterski Centar Skopje (Macedonia), Pomoc Deci (Serbia), European Institute of Education and Social Policy (France)