Have you ever wondered how it is to live on a Caribbean island? We have just an answer for you as 4 brave girls from Aruba came to volunteer in VCS! Let's hear what Chantal, Lipika, Emely, and Angely have to say at the beginning of their ESC journey far away from home.
Hello, I'm Chantal, I am 26 years old, from the beautiful island of Aruba, known as "One Happy Island." I'm studying Organization, Governance, and Management at the University of Aruba, and this year is my fourth year, and I'm about to start my thesis.
Before my final year of studies, I wanted to try something new. I've been working for two years, doing desk research on labor markets and writing proposals to get funding. While I enjoyed it, I wanted a change, even for only a few months. That's when I learned about the VCS volunteer program, which caught my attention because it allowed me to work with kids and do journalism. As I have a background in vocational school and experience with children, it felt like the perfect opportunity to expand my knowledge in these areas. Thus, I decided to join the program.
I love learning new things, broadening my knowledge, especially about human rights, community involvement, learning languages, and traveling. I believe Macedonia will offer me a chance to experience rich culture and community life, helping me grow personally and culturally. I'm excited to try new cuisines and develop myself even further.
During this journey, my main goal is to make a positive impact on Macedonia's community, immerse myself in new cultures, and gain knowledge while working with children and writing articles. I aim to cherish every moment and spread awareness that we can achieve anything we set our minds to.
In my free time, I enjoy biking, spending time at the beach with my family and friends, hiking, volunteering at animal shelters, taking lots of pictures and videos, and savoring iced green tea matcha latte while studying or reading.
Marjory Chantal Bermudes
Hello, my name is Lipika, and I am 19 years old. I come from the beautiful island of Aruba. Currently, I am a second-year student, studying Hospitality and Tourism. I love listening to music, watching shows, and taking pictures, especially selfies. One of my personal inspirations is working with youth, as it brings me great joy. I am determined to be successful for myself and my family in the future.
In my free time, I enjoy self-care, practicing karate, sipping coffee while watching my favorite shows, hanging out a lot with my friends and family, and even dancing at 2 am.
I have been actively volunteering in Aruba, and when I heard about the opportunity that VCS offers, which is to volunteer and work with children in Macedonia, I was immediately excited and said yes without hesitation. I chose to volunteer there because it offers a whole new experience and opportunities for personal growth. I am eager to learn about different cultures, meet new people, and adapt to new habits. This experience will teach me how to manage various aspects of life, such as budgeting, cooking, and more. Most importantly, I am determined to become more independent and self-reliant through this journey.
I am truly excited about this new adventure, and I am looking forward to making a positive impact on the community I'll be working with.
Lipika Motwani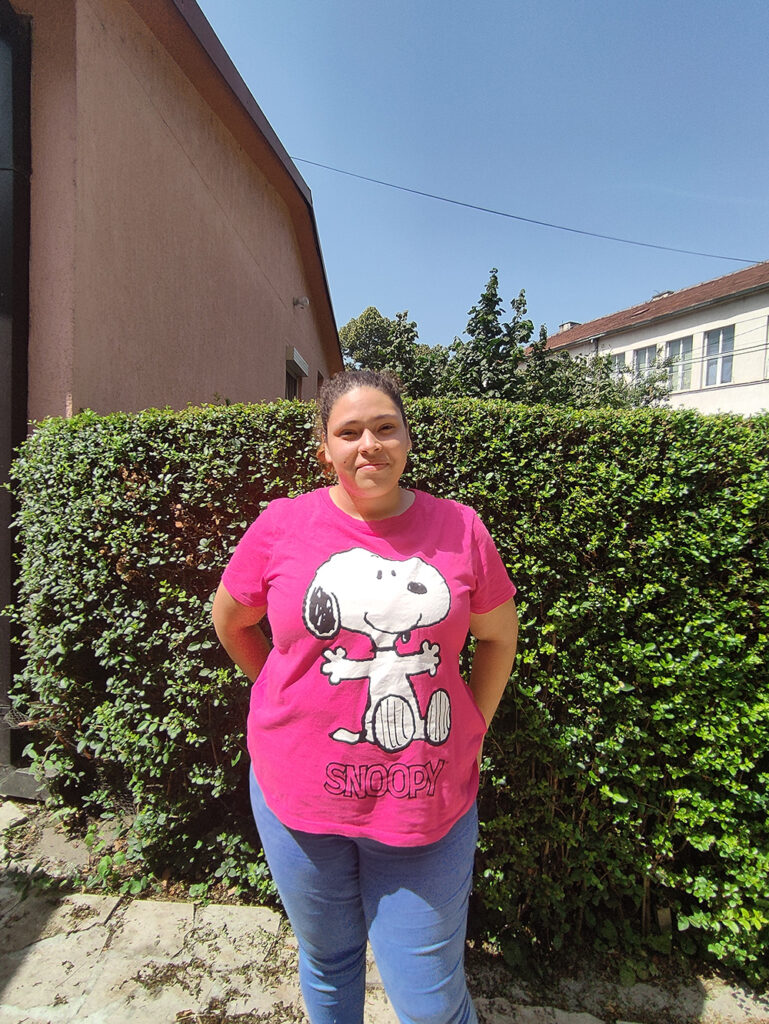 Hello my name is Emely and I am 18 years old. I am an adventurous person that loves to travel! Sometimes I am quiet but when I have to speak up, I will do so. 
Back at home I sometimes go with my father on kayaks, boats or just ride bicycles. In my free time I read, sleep or even draw depending on the day or mood.  I have pets such as macaws, dogs, cats, parkiet and even guppies! 
Macaws is a South American bird in the parrot family, with bright feathers and a long tail. Guppies are little, live-bearing freshwater fishes widely kept in aquaria.
I came to Macedonia to explore, learn and work with children.
Emely Rasmijn
Hola, my name is Angely. I'm 19 years old, and I come from a small island called Aruba in the Caribbean. It's a very welcoming place, and the most special thing about it is its beautiful beaches, some of which are considered among the best in the world.
I'm currently in my final year of high school. I love exploring the world and helping children; I work with them at school. For these reasons, I decided to pursue a voluntary project to learn more about different cultures and countries. Thanks to VSC, this opportunity became possible, and I am also thrilled to work with children from Macedonia, having the chance to create workshops and engaging activities with them.
I have a great passion for animals and the environment. Other things I love are singing and cherishing moments that make me happy. I am looking forward to learning a lot and enjoying my time volunteering here in Skopje.
Angely Alvarez