Who are we?
Volunteers Centre Skopje is a non-governmental youth organization created in 2006 by former EVS volunteers. The main goal of the organization is to give non-formal educational possibilities to young people, in different fields, on local and international level; to promote the idea of volunteerism and to connect young people without reference to their nationality, religion, political, economical or social status. Our aim is to contribute to a multicultural civil society, to reinforce existing democratic structures, to support young people in developing their individual abilities and skills and to foster closer cooperation among young people.
Our Vision
Volunteers Centre Skopje takes active part in society by offering equal opportunities and working to improve the living standard of young people
Our Mission
VCS Skopje is an active provider of information and opportunities about volunteering and non-formal education, both locally and internationally. It uses European funds for youth opportunities and programs and actively involves young people in decision making processes. The organization is accredited with sending and receiving ESC volunteers, reference number EVS: 2014-1-MK01-KA110-000293
---
Our Team
Nikola Stankoski
Director
Andrej Naumovski
Project Coordinator
Goran Galabov
VET & ESC Coordinator
Goran Adamovski
Editor of VOICES
Selina Niemi
Multimedia Coordinator
Ewelina Chańska
Social Media Coordinator
Josip Gegaj
Associate of the project EUAV - TEHV
Christopher Machold
ESC volunteer from Germany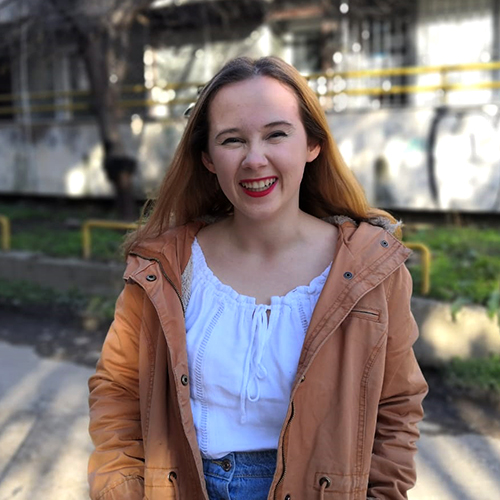 Clarissa Leute
ESC volunteer from Germany
Yvan Barbeau
ESC volunteer from France
Anna Marek
ESC volunteer from Poland
Kacper Król
ESC volunteer from Poland
Jolanta Ciopcińska
ESC volunteer from Poland
Contact us
You want to be a local or international volunteer in our organization, or you're looking for project partners? Contact us directly, share your ideas and possibilities for cooperation.
---
E-MAIL:
vcs_contact@yahoo.com

PHONE:
+38922772095

ADDRESS:
Emil Zola 3/3-1 1000, Skopje, Macedonia