My adventure started one month ago, when I arrived at the airport of Valencia and I couldn't even imagine the life-changing experience that's awaiting me.
Let's go back from the beginning, how I got from a little city in the West of Macedonia, my Tetovo, to a concrete jungle that is Valencia, in the heart of Spain. This year was quite exhausting for me, with a lot of different music projects around Europe. And yet, something was missing, after all, I didn't feel complete. Suddenly I got a mail from a primary school in Alzira, Spain, saying they liked my CV and I had to be picked as a volunteer in their school, teaching music. I have to admit, the thought of moving to a foreign country all alone and doing something I had no experience in, was quite intimidating. But for the first time in my life I wanted to step out of my comfort zone and accept the risk. The next step was getting in contact with Volunteers Centre Skopje where I was welcomed by some wonderful people that helped me with the whole process and without them all of this wouldn't even be possible. And finally the day came when I arrived in Spain and my project officially started. Even from the first step I was overwhelmed with emotions, the world was moving in a lot faster pace then what I was used to, but at the same time, I saw a lot of smiling faces and positive people which, even though they were in a hurry, they didn't hesitate to spare a few moments of their time to help me with my luggage. The next day I already started with the activities at the school. At the beginning we had a language barrier because most of the people didn't speak English, and yet I wasn't confident enough to talk in Spanish. But as time passed, all of that became really easygoing and natural. I'm learning from them, and at the same time, they're learning from me.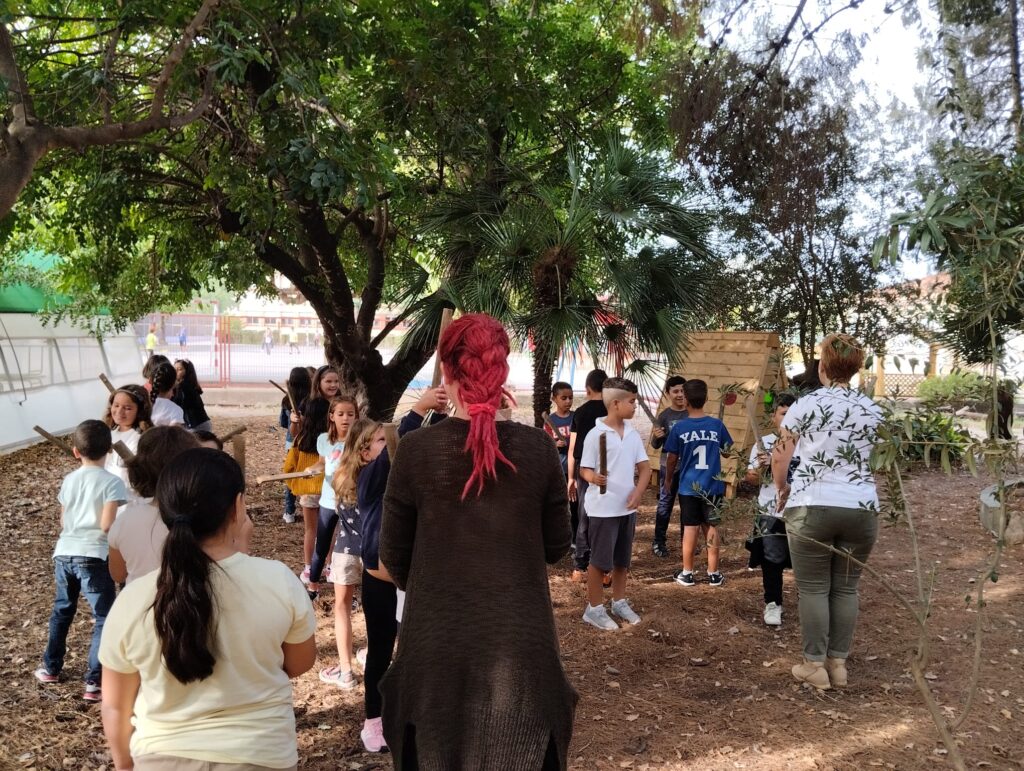 Something that amazes me every day, are the children that I'm working with: their curiosity, honesty and just their general view on the world, they definitely changed me as a person, they teach me to be patient and grateful, something that I will carry on with me, a long time after finishing the project. Besides my musical activities in the school, I have a lot of projects that are not related to my profession at all, like making mural art, organizing theaters and recording a radio program. I never expected that I would be doing all of these things at once, and at the same time feeling proud and confident.  So I guess my schedule is pretty full so far, but I also do recreational activities outside of school, something that I never seemed to do back at home. Out of all the activities, something that fulfills me the most is mountain hiking and climbing. Every weekend, we gather with a few of the other volunteers and every time we go to a different city to climb a mountain, and the goal is by the end of the project, we would have traveled all of Spain, fingers crossed.
I have a lot more stories and experiences, and yet I have been here for only one month, I still have eight months left for which I'm sure, by the end of this project, I will return home with a life-changing experience I will never forget.
Zorica Zdravkovikj